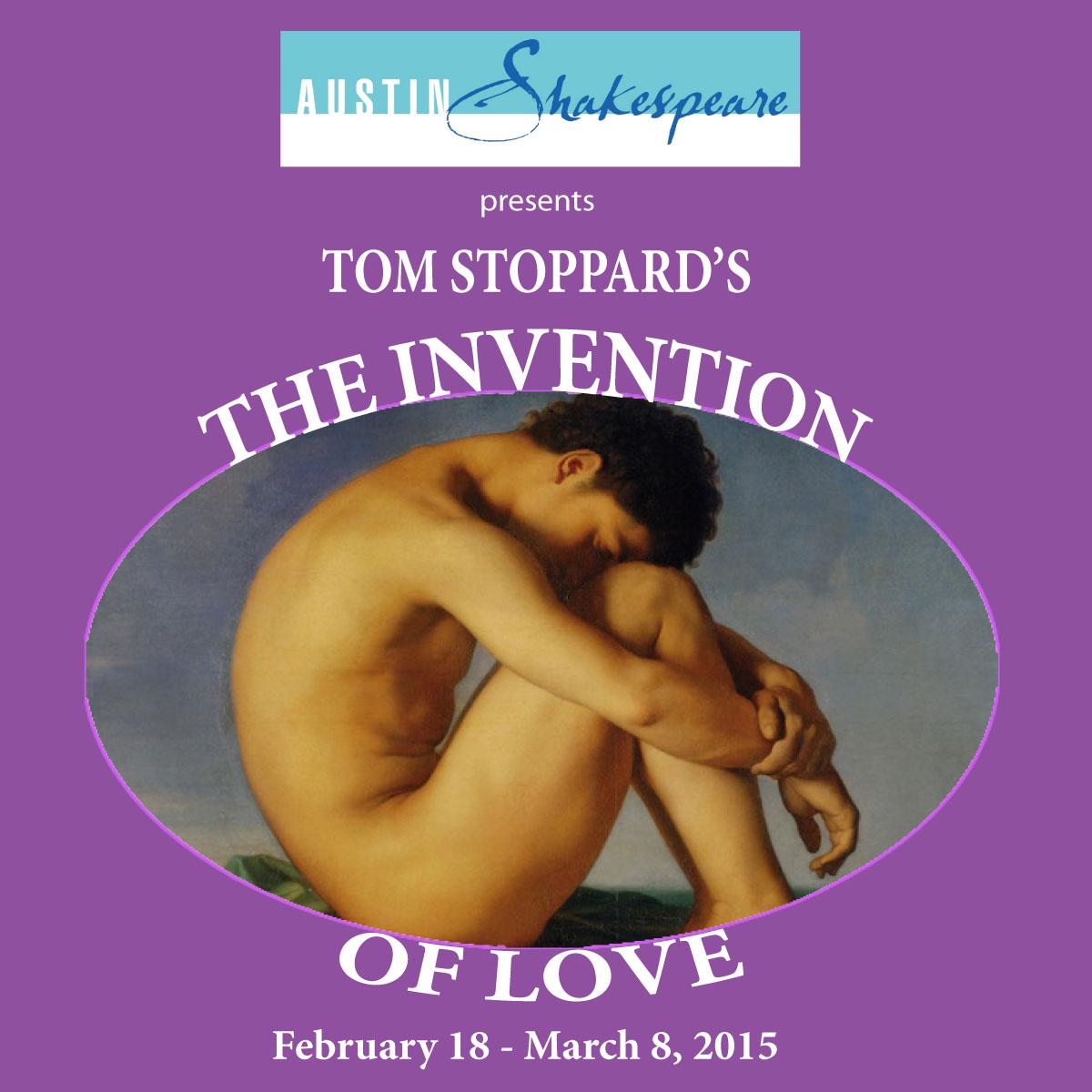 There's a list of plays that I've read and reread and highlighted but never expect to see produced. (Sometimes for reasons of practicality and sometimes because I think I'm the only one that's read them. Until last night Tom Stoppard's The Invention of Love was on that list. Although I find it beautiful, I can understand why a nearly 3 hour-long look at the life of poet and classics scholar A.E. Housman, which has over 10 characters and long discussions of the importance (or lack thereof of) of philology and the precise correct translation for an ancient poem that nearly no one has ever heard of, may be a tough sell. But that's why I love small, non-profit theater companies.
Because last night Victoria and I went to the small studio theater in the Long Center to see Austin Shakespeare's production of the play, and while sometimes I did drift away from some of the monologues about the son of Ops and the Field of Mars, but the heart of the story – about Housman's love for his tragically straight best friend at Oxford – and the general message of the importance of art and love totally came through.
A lot of this is down to the cast, particularly Broadway veteran Philip Goodwin as the older Housman who guides us through his life from the banks of the River Styx and André Martin as his younger self who both have really wonderful stage presence and hit just the right melancholic tone. I also really loved Keith Paxton as Chamberlain, Housman's colleague that guesses their shared secret. His part could lean towards camp, but he plays it with a lovely honesty.
Overall, it's a lovely production of a beautiful, if dense at times, play. And if you're in Austin I suggest you go.
The show runs through March 8th at the Rollins Studio Theatre in the Long Center for the Performing Arts – 701 W. Riverside Dr., Austin, TX 78704